| | | | | | |
| --- | --- | --- | --- | --- | --- |
| Home | | | | everything not saved will be lost | |
_// HOLODANCER
::_ HOLOPLAYER ONE EXCLUSIVE INTERACTIVE ART EXPERIENCE
_/_// ANIMATION HEAVY SCULPTED MODEL-UV, SINGLE ARTIST PIPELINE, ENVIRONMENT, MISC. ARTWORK
[ DOWNLOAD LINK ]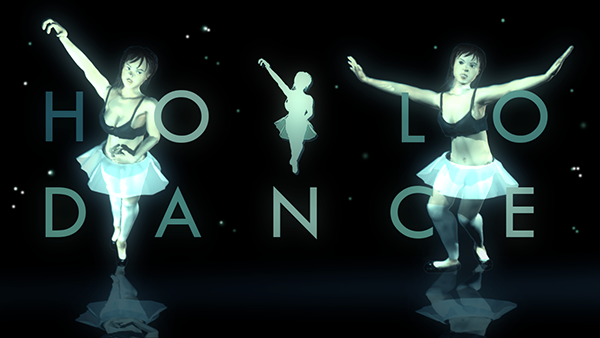 HoloDancer is an interactive, 'cabinet of curiosity' for the Looking Glass
HoloPlayer One set to have its developer kit premiere on the 20th of November, 2017.
The video shown is a one-minute vignette of HoloDancer showcasing its functionality
within the HoloPlayer, the Unity SDK, and its 3D visuals and animations created from scratch.
All visuals were created from scratch in Maya by the artist, rigged, animated, and more.